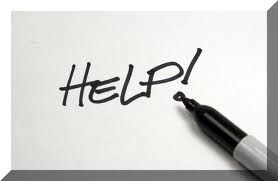 I'm nearing the end of my first draft. It's so close I can taste it. It's likely I will complete it by the end of this week.
You would think I would be excited by this, and don't get me wrong, I am - but - I can see there is a lot of work to do when I start on the second draft and its scaring me.
There needs to be further character development done along with character arcs (I read that phrase somewhere. Do I sound knowledgable?) where my characters need to go on their own personal journey with a beginning and conclusion. I need to figure out how much history to put in about how the victim got to where she was and how to deal with one of the secondary characters who has her own issues. I then need to build up the characters of the other secondary and supporting characters and make them real. On top of all the character (have i said that word enough yet) work I have to decide if there is enough action or if the story is too procedural and I have to fix the plot holes I already know about.
These are issues I know without even having read through the work yet. It's starting to strike a massive fear in me that this is too huge an undertaking and I'm not fit for the role.
What in earth made me think I can do this? Really. I so want to create a good story but the enormity of what I've undertaken is currently quite daunting and is freezing me up a bit.
Have you ever been overcome with a fear you couldn't achieve something and how did you overcome it?